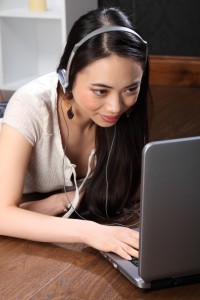 Traditional telephony packages require bundling for different services. It may even require different providers for all of the various services you need. While traditional telephony can be useful, it's quickly being replaced by 21st century technologies and services that take unified communications to the next level.
To truly unify your voice and data services, QCC recommends SIP Trunking. SIP Trunking is becoming incredibly popular with a wide range of businesses. Using Voice over Internet Protocol technology and streaming media services based on Session Initiation Protocol (SIP), we can deliver data and telephone communications to your business in one package that includes everything you need.
Eliminate the cost of two separate infrastructures for voice and data, while saving money by integrating your communications. SIP Trunking allows you to obtain voice, video, e-mail, messaging, mobility, directory services and more in one affordable package. If a primary server stops working, your power goes out, or there's a fire, SIP Trunking can connect to a second site easily so you can stay in business. This disaster recovery element makes SIP Trunking a stable and viable choice for any business that relies on constant communication.
When it's time for your business to grow, SIP Trunking services grow more easily than traditional telephony, too. Because your systems are completely integrated, you only have to upgrade one system instead of many.
Compared to
traditional telephony and data services, SIP Trunking can save your business up to 50% on communication costs! SIP Trunking is changing the way Washington D.C., Virginia, Maryland, and Pennsylvania businesses communicate. Join the VoIP revolution and upgrade your business to SIP Trunking today!