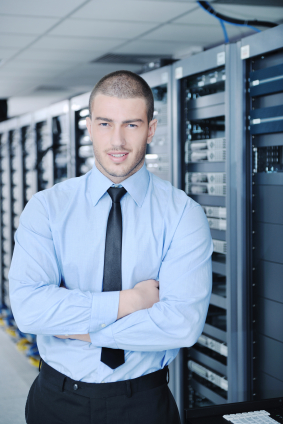 The modern business environment is built upon moving information between you and your clients quickly. It's easy to forget how many e-mails, invoices, and other documents are sent every day, until there is a problem. When communication is brought to a halt, your business suffers.
QCC's Data Management services provide a robust solution to delivering data efficiently. We design networks based on your needs, build the highest quality systems, and then install the networks to support your entire operation on site and virtually.
The strength of your network determines how successful you will communicate with your customers. We provide data management services that will keep you several steps ahead of your competition including: network management, server maintenance and upgrades, a help desk, and internet access that allows communication to travel seamlessly from desktops to the internet to the cloud.
If you're looking for an integrated services digital network (ISDN), QCC has the tools and expertise to make your network a reality. Include a digital subscriber line (DSL), multi-protocol label switching (MPLS), and a T-1 carrier line for the maximum in network performance.
With our dedicated information flow experts working on your behalf, we can build a system that will make you the envy of your competitors and keep your business correspondence moving effortlessly between your staff and your clients.
Contact QCC today for Maryland, Washington, D. C., Pennsylvania, and Virginia data management services that will put your business on the cutting edge of networking.