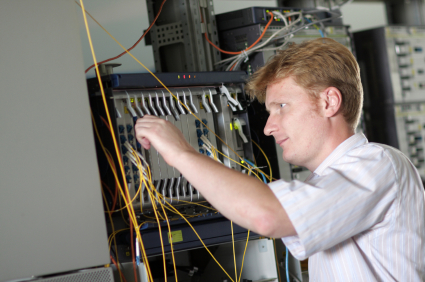 The Schools and Libraries Program of the United States Fund (often called E-RATE)
provides affordable access to telecommunications and information services through eligible service providers. QCC is proud to assist eligible schools and libraries with anywhere from 20% to 90% discounts for telecommunications, in accordance with E-RATE guidelines. QCC offers basic and local long distance phone service, internet access, and equipment installation providing internal connections to educational facilities.
Schools that would like to participate in the E-RATE program are required to submit a request through the Schools and Libraries Division website (http://www.usac.org/sl/). Applicants must also follow the appropriate steps and correspond to the guidelines posted by the SLD.
If you are interested in applying for E-RATE benefits, QCC's experts can help you submit the required documentation and implement the best systems for your school, school district, or library. With the underfunding of these educational safe havens, the E-RATE program can augment your existing technological systems for a fraction of the full cost, letting you allocate your precious funding to other needed areas for improvement.
Don't let the opportunity for discounted telecommunications pass you by. Sign up for E-RATE discounts throughout Maryland, Virginia, Pennsylvania, and Washington D.C. today with communications services from QCC.